Introduction
Digital transformation of the BT.com storefront using Adobe Experience Manager. A UX led project to build a component library that could facilitate all Broadband, TV and Sports sales journeys.
The Problem
The BT consumer website is outdated, any change to pricing or content needs to be facilitated through developers as there isn't a CMS in place. The majority of the site needs to be redesigned into reusable components, the aim is to bring consistency to the site and design should be user led.
Service checker flows: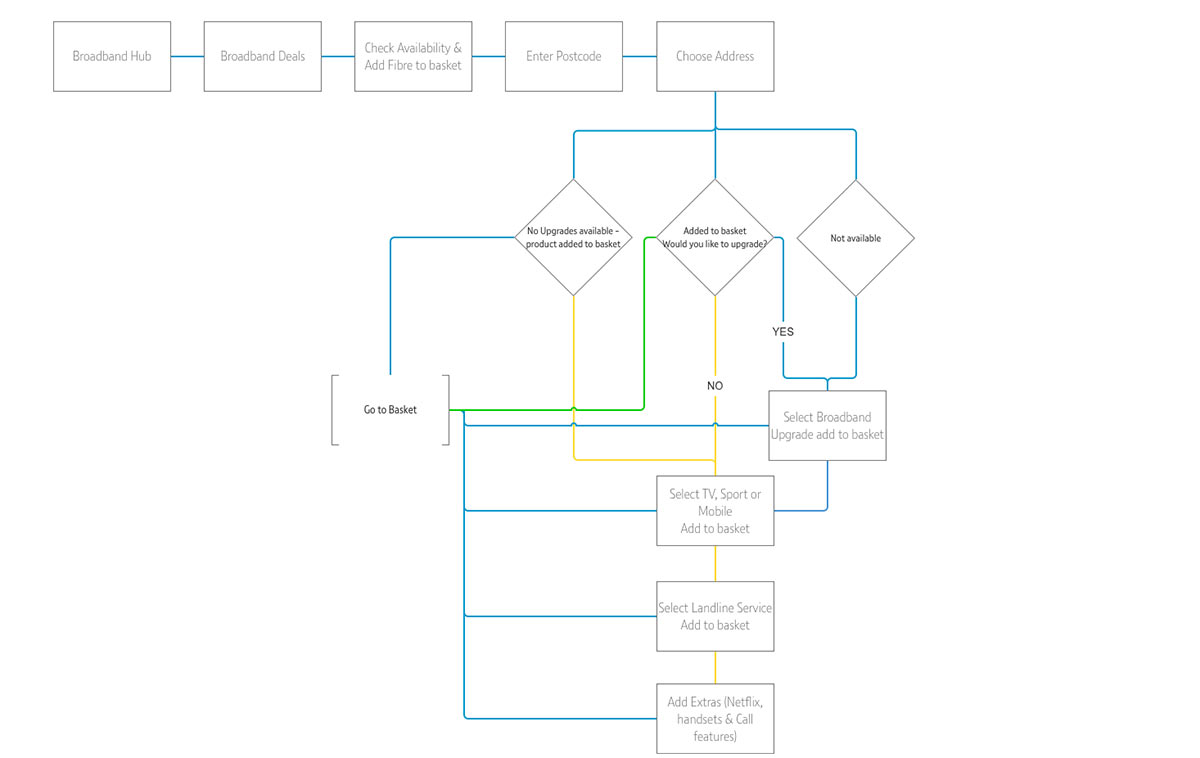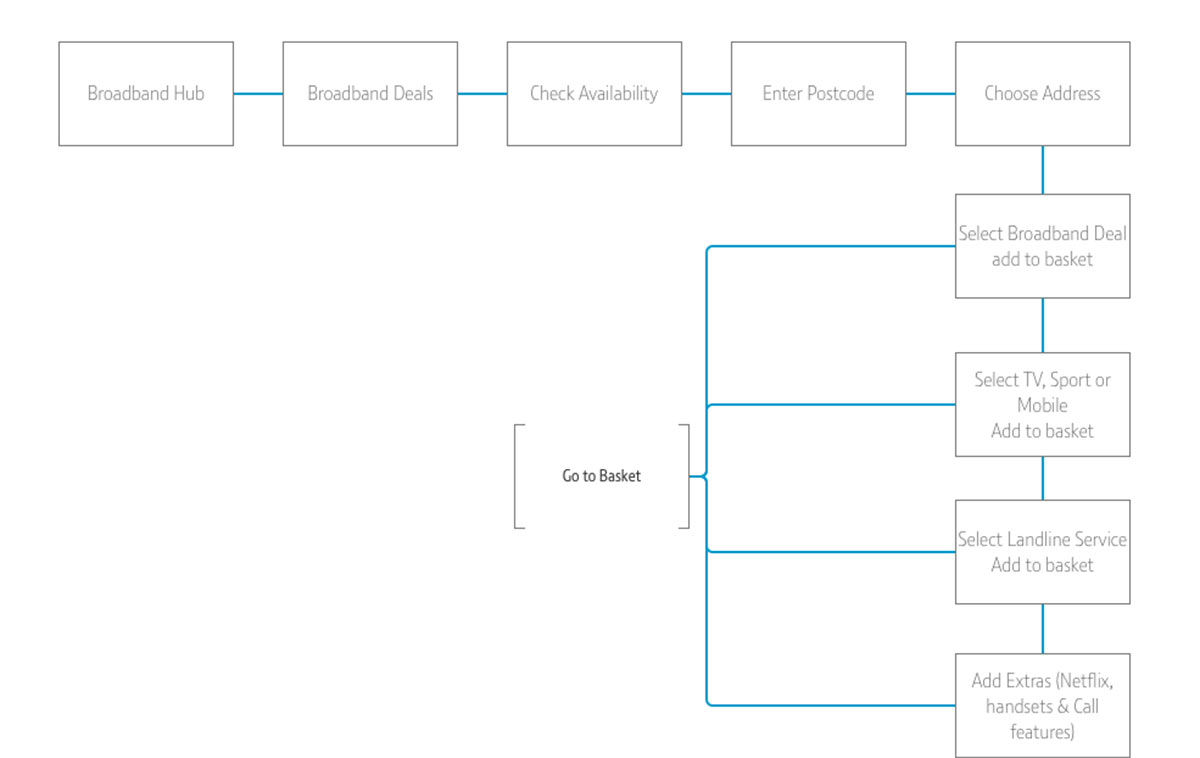 Service checker wireframes: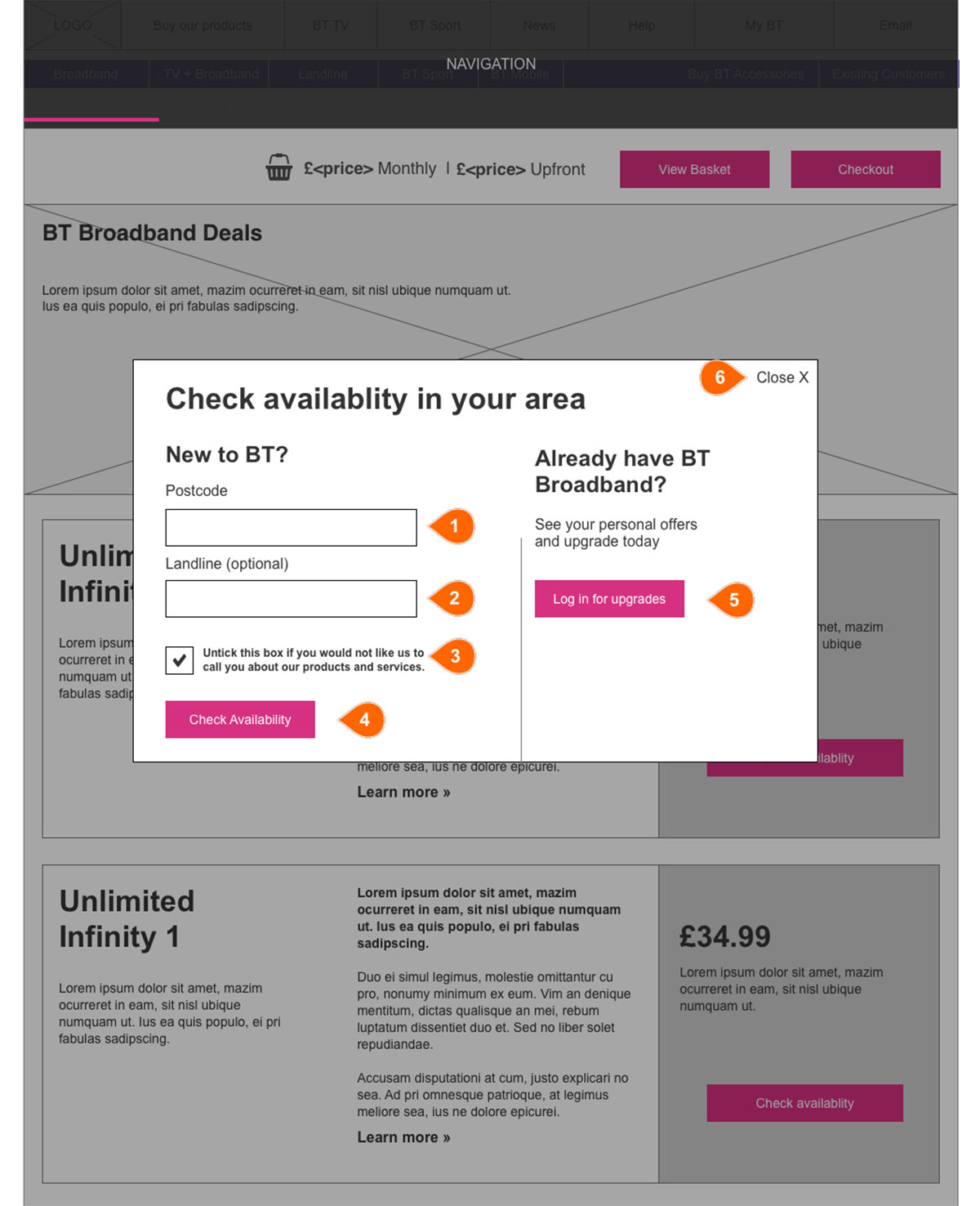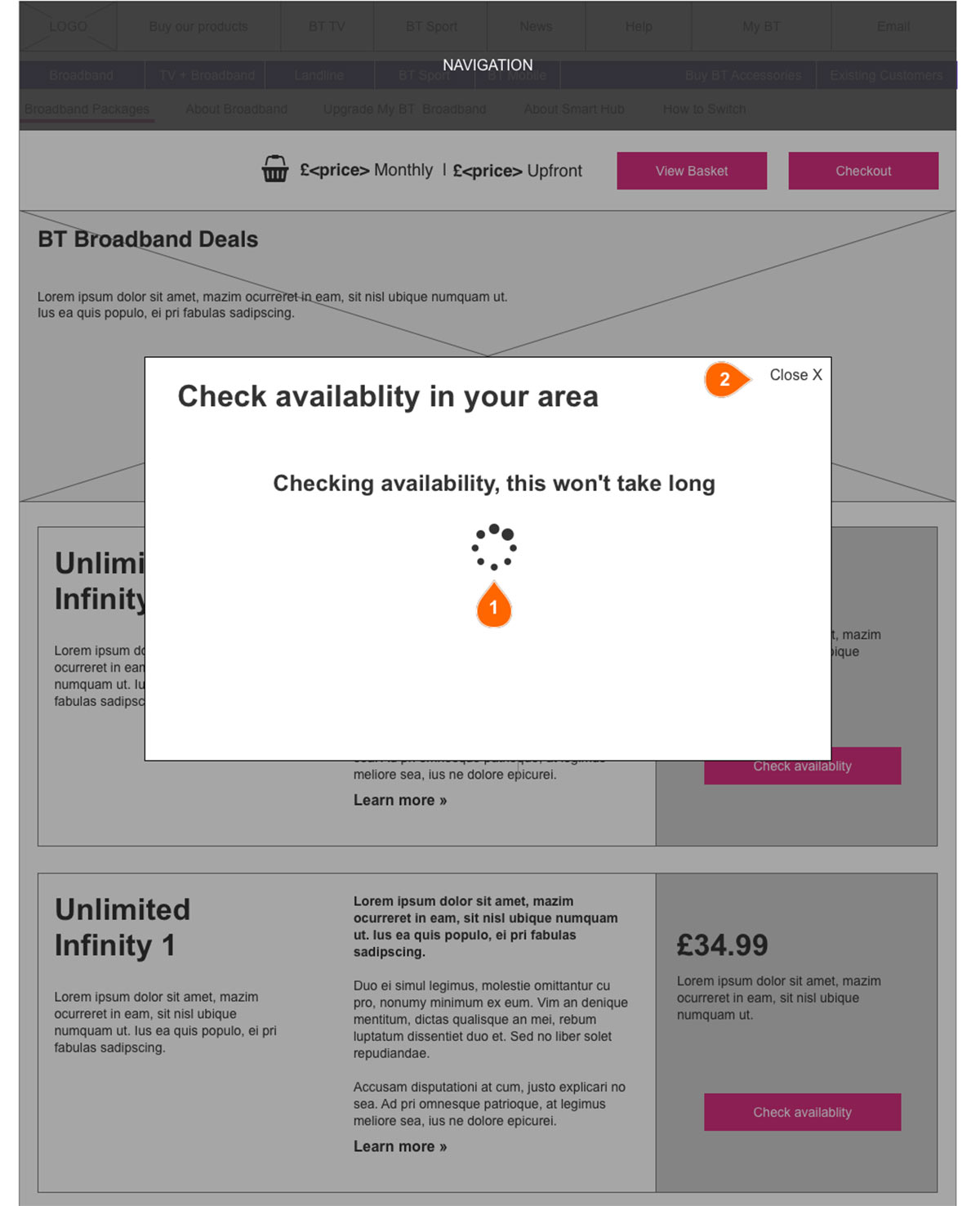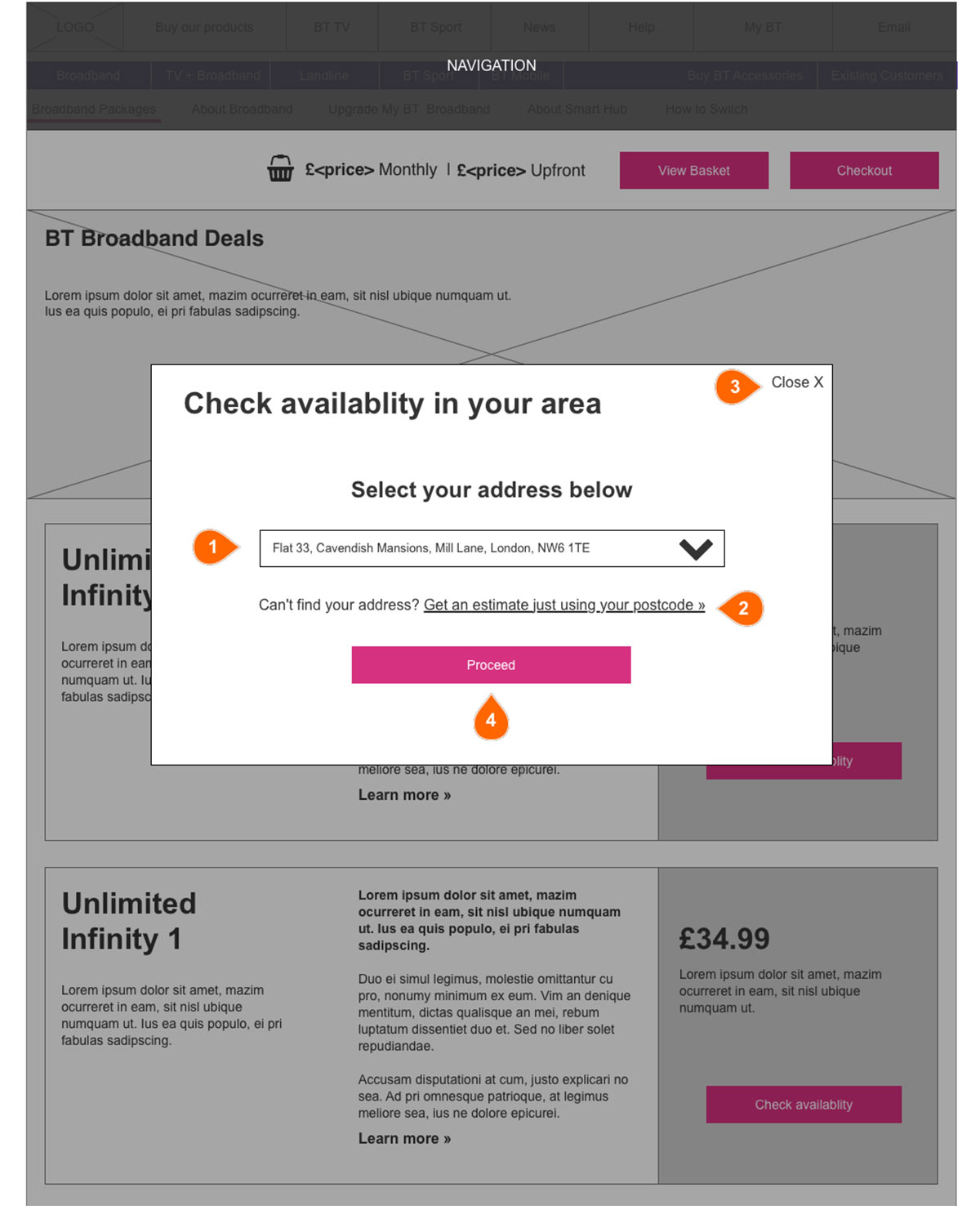 Broadband deals: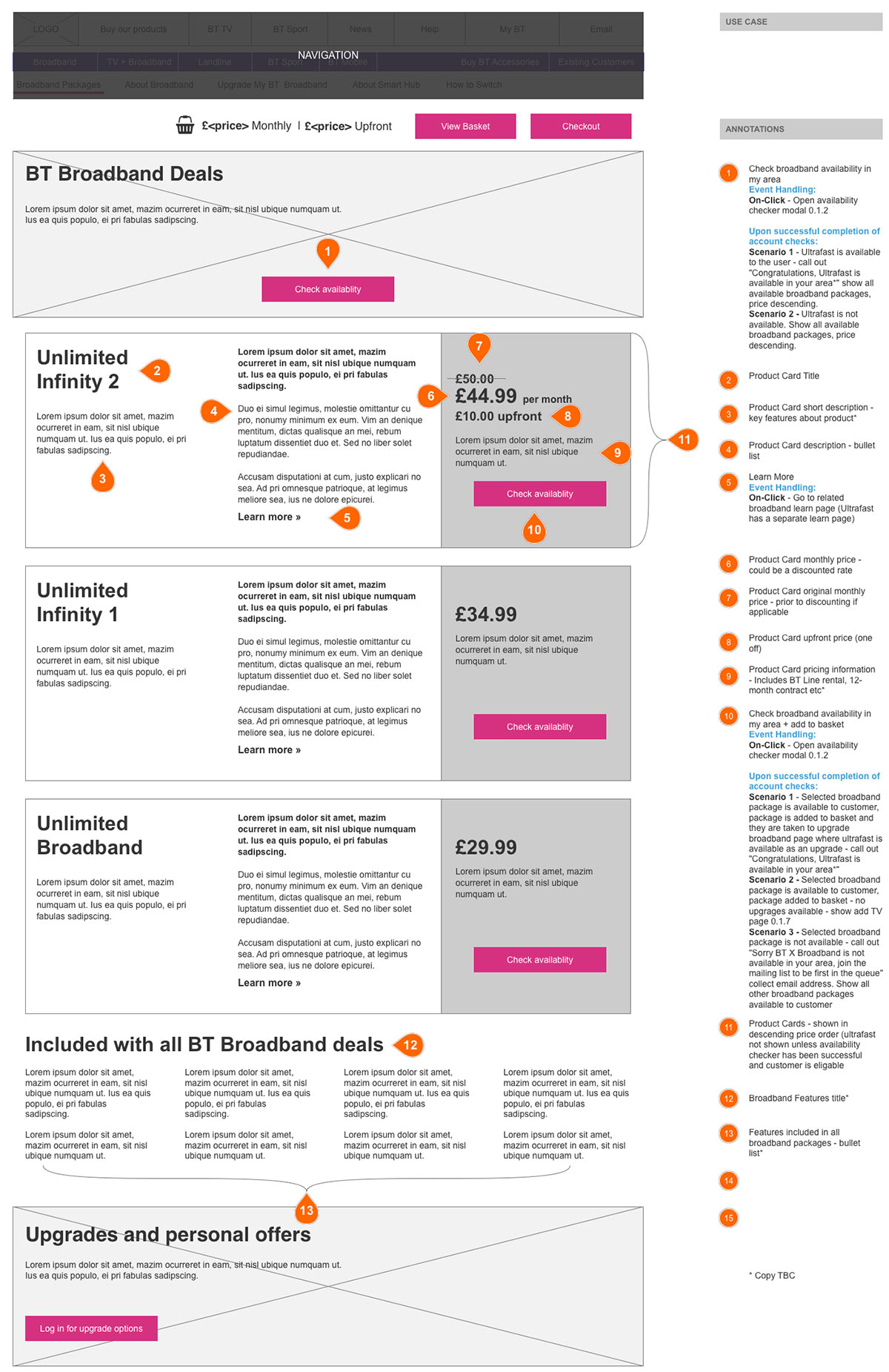 TV Channel Explorer: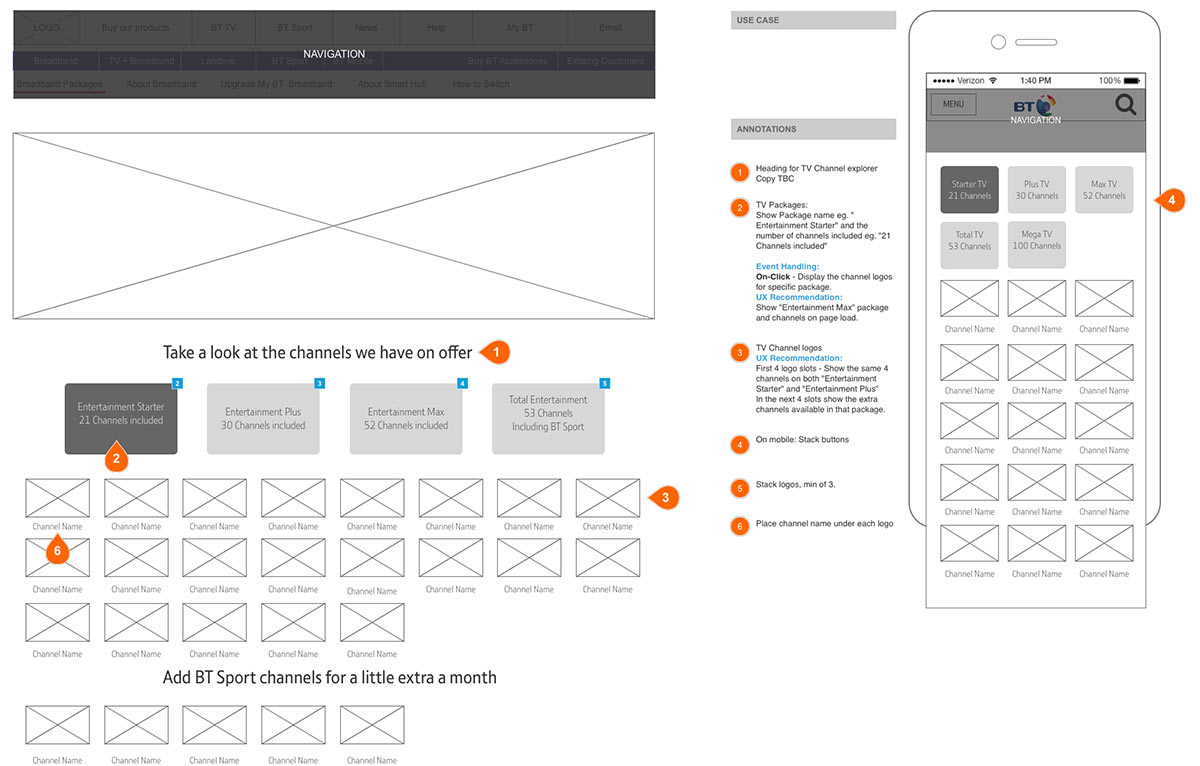 Product card variations: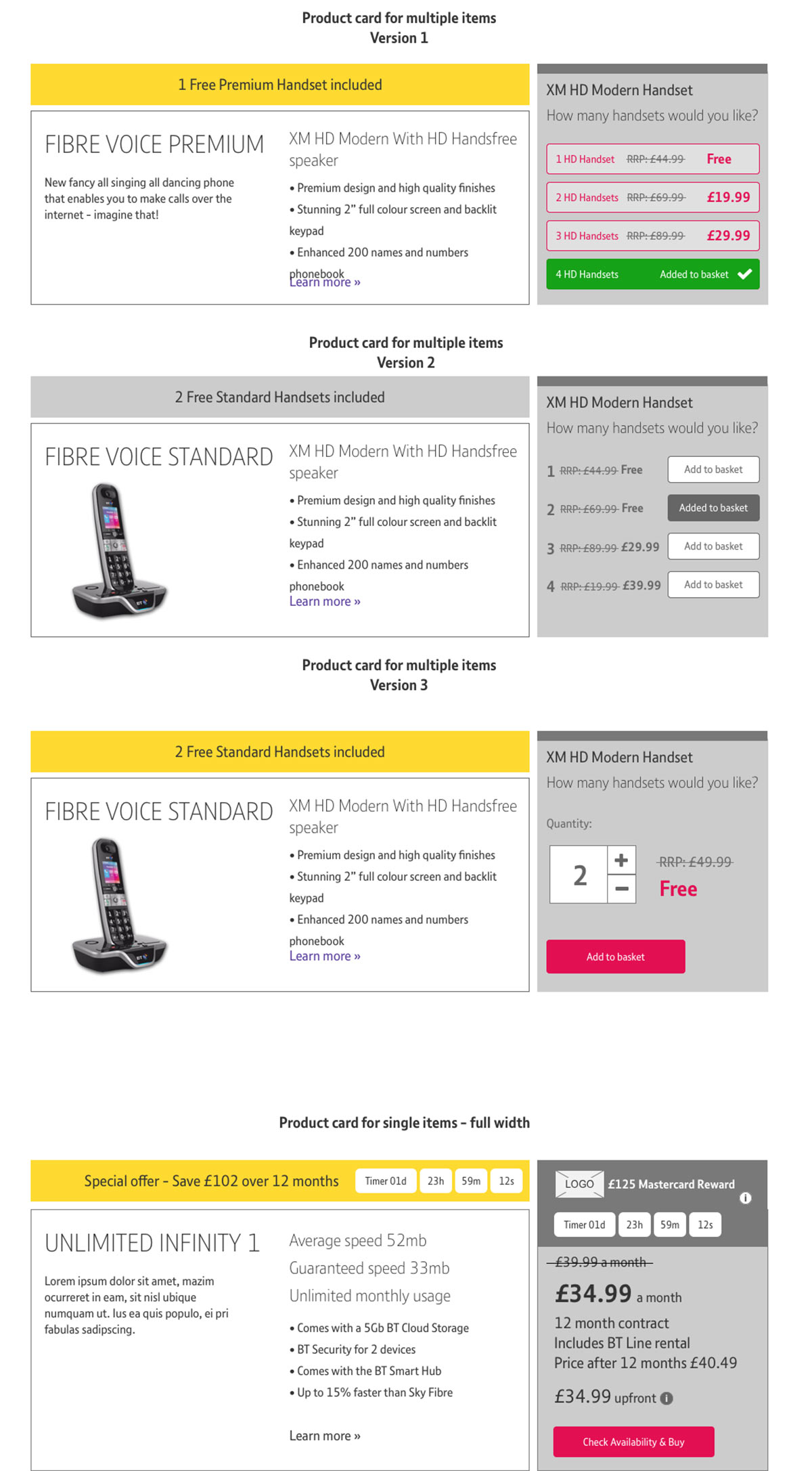 Desktop Tables: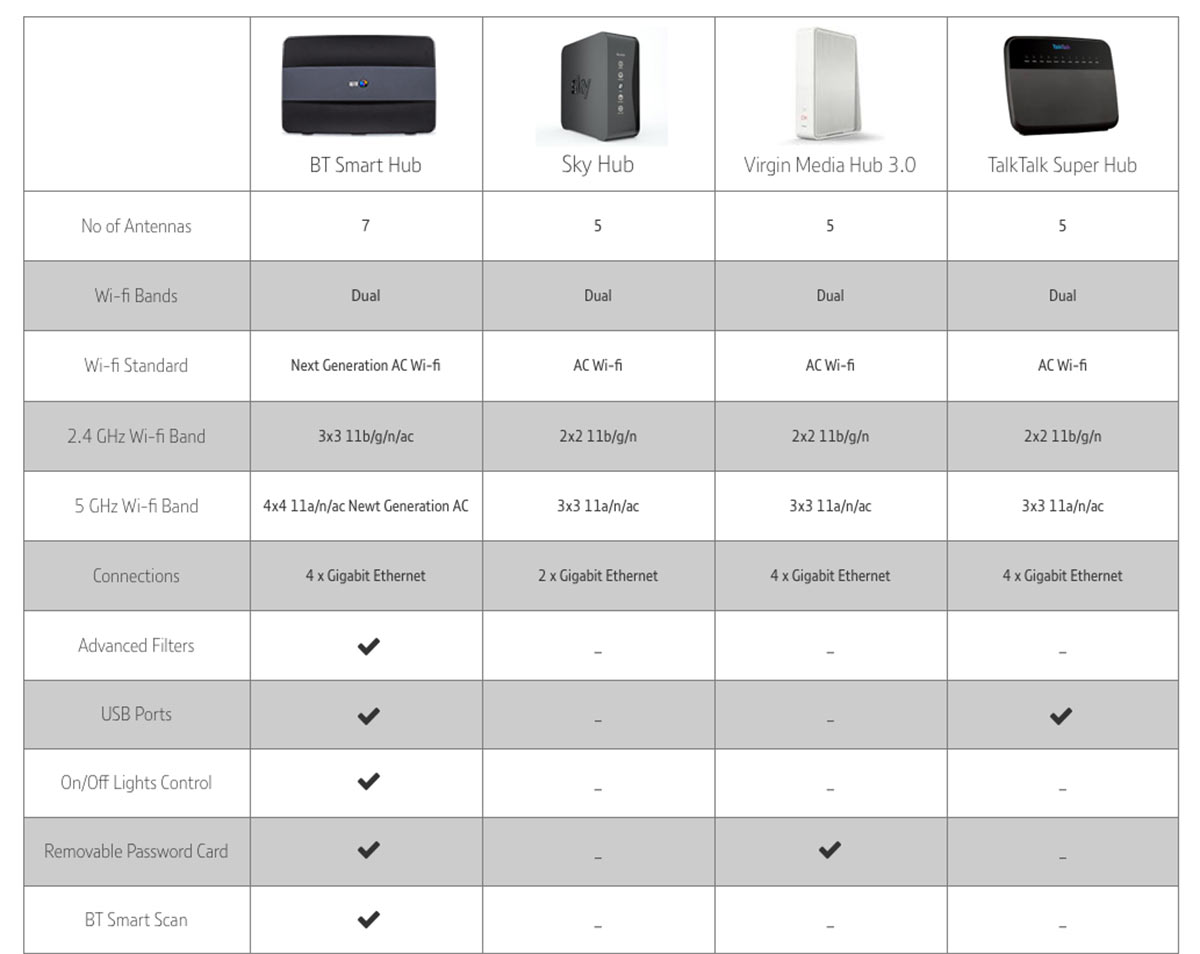 Mobile Tables: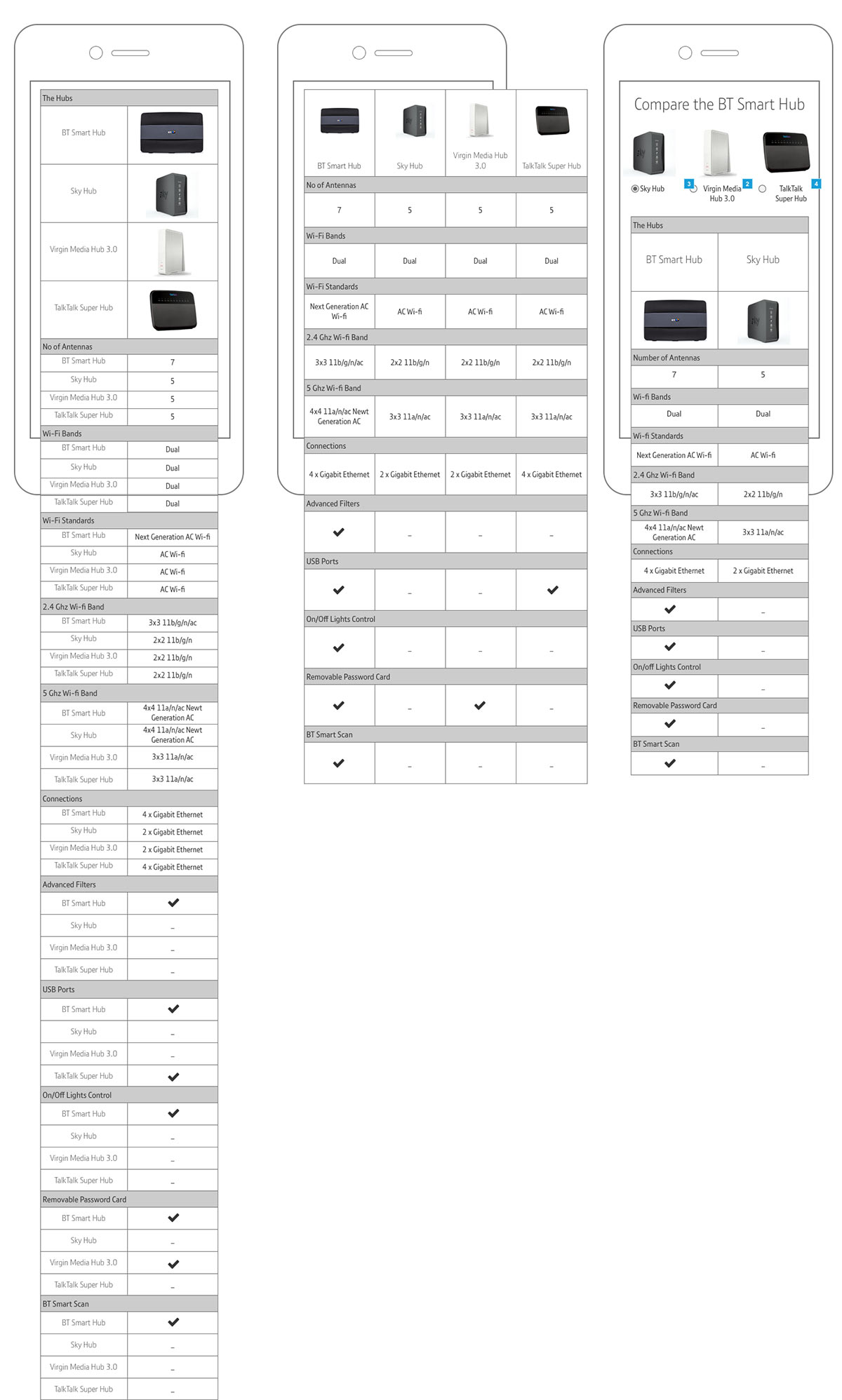 Outcome
Site was relaunched in January 2018, all products showed a positive uplift in conversion by at least 0.5% pp.
More details available on request.